LouleCópia Print Shop
Project Description
LouleCópia, a print shop located in Loulé and open for more then 20 years has contacted us to fix the issues that their old website had and to do a complete remake of their website. 
The primary task was to create a small but functional "One-page" presentation website to highlight company services and give a way for the clients to contact and ask for more information. As part of the project, we've redesigned their logo in celebration of the 20 years of service achievement.
The website has been optimised to improve user experience, make communication with clients simpler and more transparent, without compromising security and compatibility with GDPR.
Visit the website
Client
Project Areas
Branding;
Visual Identity;
Presentation Website;
Search Engine Optimisation;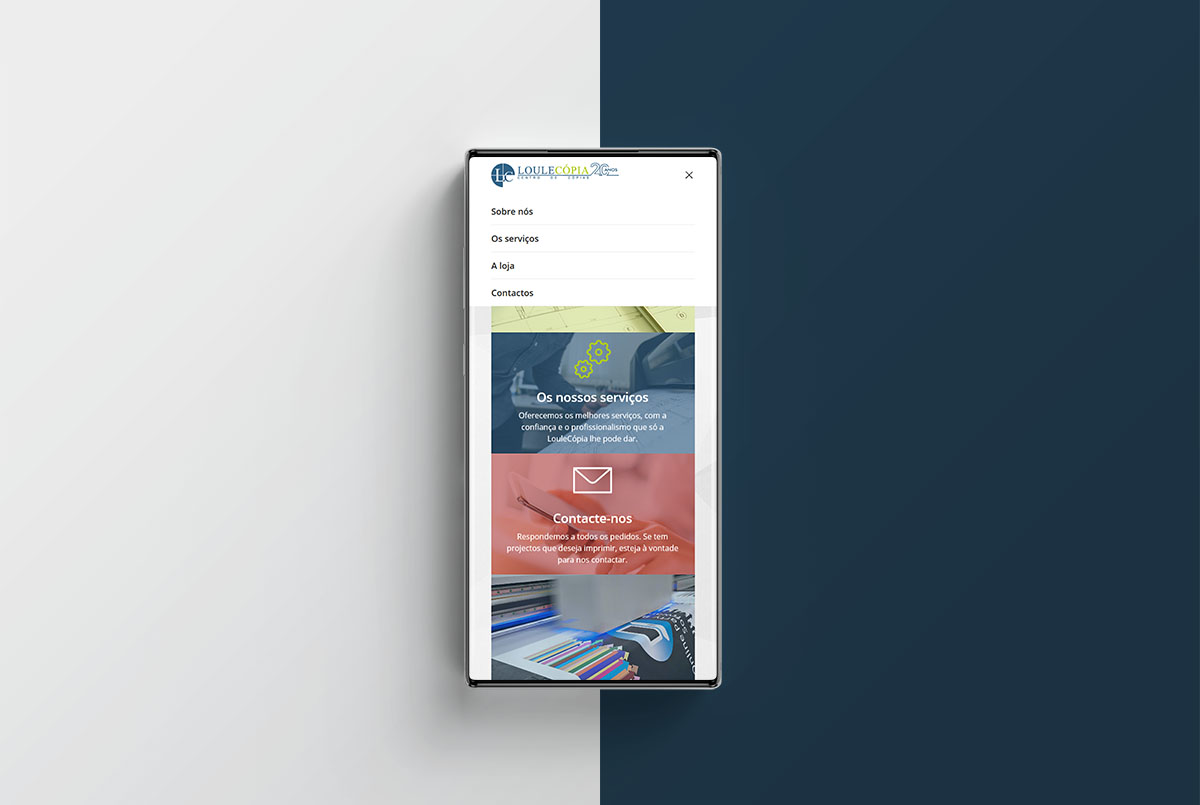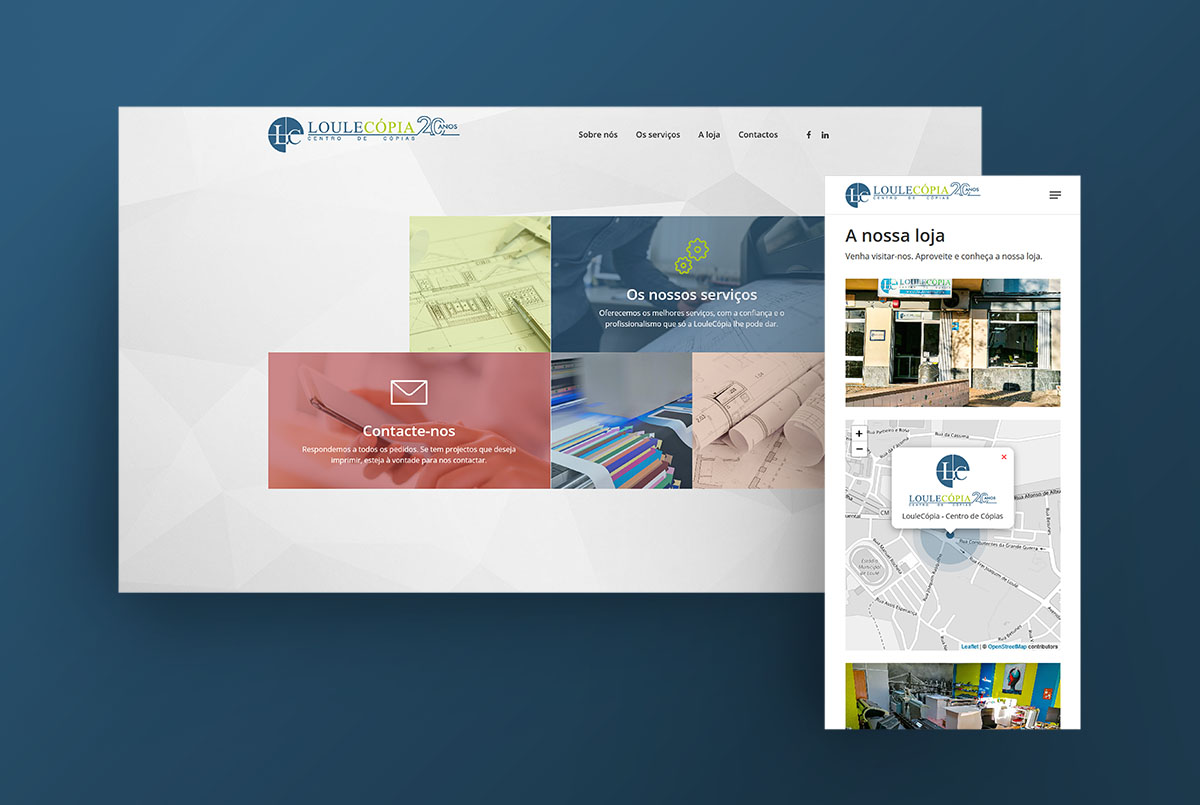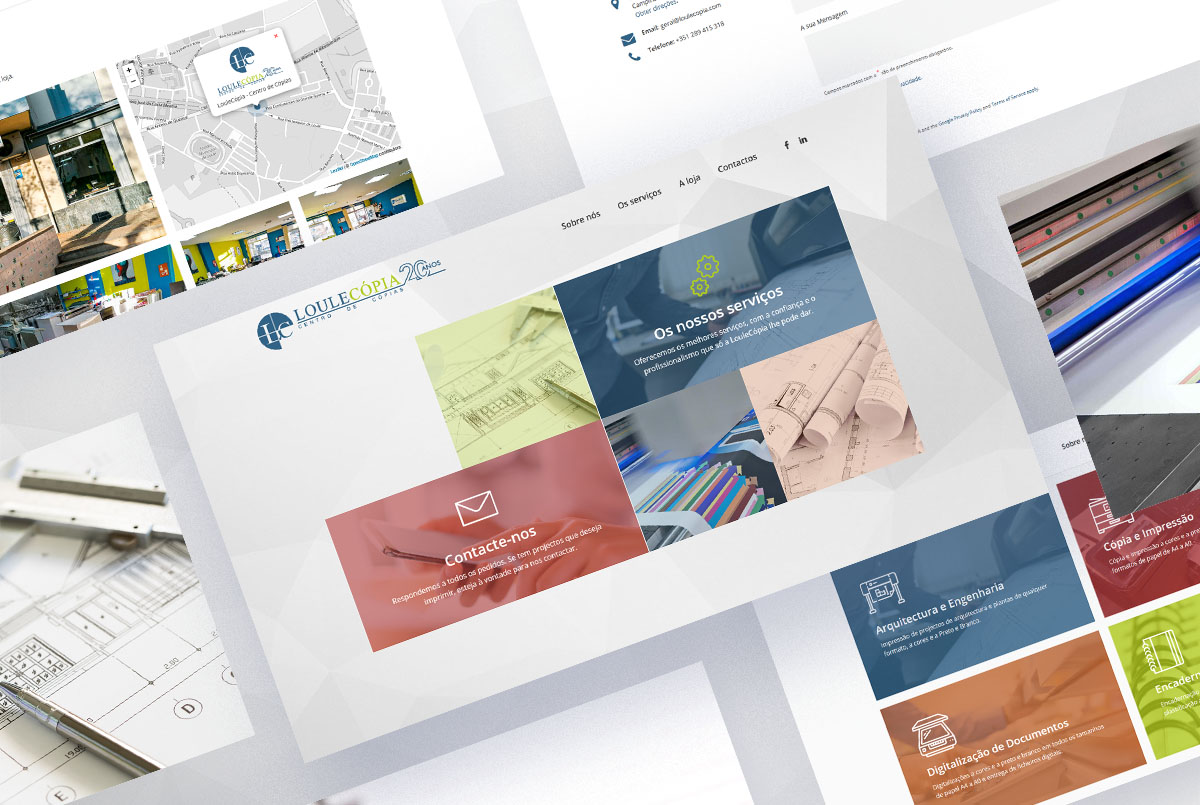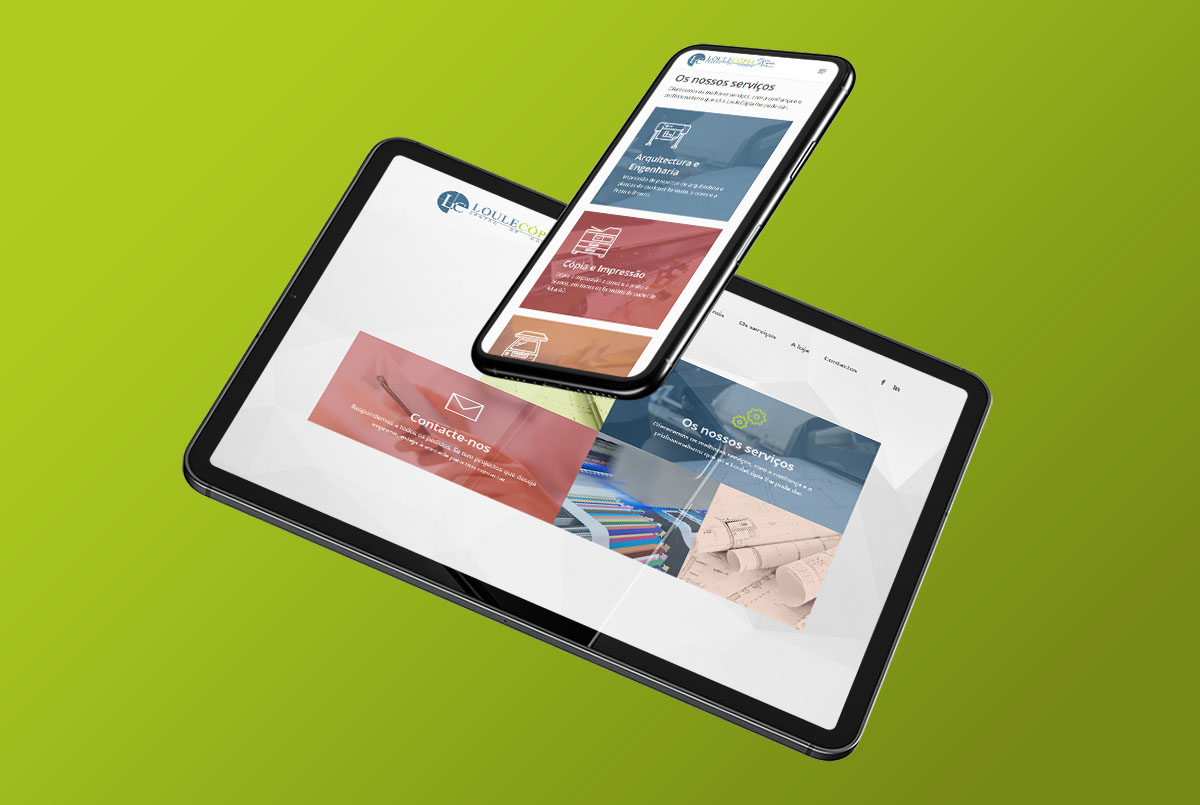 Liked what you saw?
Let us know about your idea!
We have a solution for your company. Tell us what you are looking for.
Contact us!